Telehealth Medicine in Brampton
What is Telehealth?
Telehealth is a form of health care service that is delivered through live, interactive videoconferencing. Telehealth allows you to see and speak to your doctor/healthcare professional without having to come in person to the facility. Telehealth appointments are the same as regular in-person appointments – the only difference is that you will be speaking to your doctor/healthcare professional through a live video call! During the call, you would be able to hear and see your doctor.
Who Will Benefit from Telehealth Appointments?
If you are in pain, have a pre-existing injury that still bothers you, or want to improve your quality of life, Active Life Wellness Center is here to help! Anyone who would seek chiropractic treatment in Brampton would benefit and be a perfect patient for Telehealth appointments.
Although the hands-on treatment may not be possible for these virtual appointments, our healthcare professionals try their best to understand your condition, address any concerns you have, and give you advice for things you can do at home to aid in your recovery process.
What Do you Require for a Telehealth Appointment?
If you are looking to book a Telehealth appointment, you will require the following:
Good internet connection
An electronic device that has a camera and audio (these can include computers, laptops, cell phones, or tablets)
Space where you can complete your exercises and move around
Workout equipment such as weights, gym mat, resistance bands, and gym balls ( these are not required however will be good to have on hand)
COVID-19 and Telehealth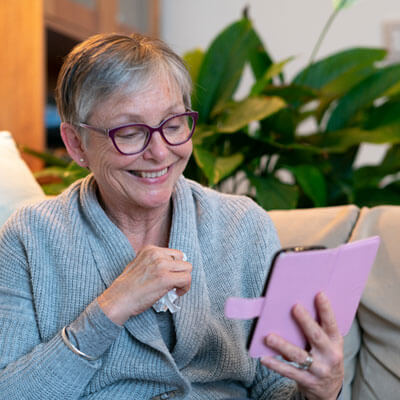 Due to COVID-19, we understand that everyone's personal situation is different, and some people may not be able to attend our clinic for treatment. That is why we offer we offer virtual physiotherapy appointments in the comfort of your own home. During these virtual appointments, our physiotherapist is able to:
Undergo an assessment of your current state to provide an accurate diagnosis
Gather any updated clinical information of your symptoms and objective findings
Prescribe a home exercise program with photos and handouts
Observe exercises to ensure they are being done correctly and modify them accordingly
Provide education and advice about your condition
Provide education and teach self soft tissue techniques
Start Feeling Better Today!
We want you to relax, enjoy and fully benefit from your care at Active Life Wellness Center. Contact us today to begin care!
CONTACT US »


Orthopedic Braces Brampton ON | (905) 458-6677