Spinal Decompression Therapy Brampton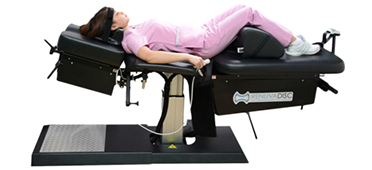 When someone suffers from back pain, it is important to understand that sometimes it is a long recovery process. Of course, this depends on various factors such as; when and how the pain occurred, past medical history, intensity/frequency of your pain, and yourspecific diagnosis. When your back pain is difficult to treat alone with just physiotherapy and chiropractic treatment, a chiropractor may suggest spinal decompression therapy as part of your treatment plan.
What exactly is spinal decompression therapy? How does it work?
Spinal decompression therapy involves the use of a specific decompression table in conjunction with computerized technology. It is often used by chiropractors as an effective and non-invasive measure to help alleviate pain and increase overall mobility of the spine.
Our Spinal Decompression table is from Pivotal Health Solutions. It uses specific computerized technology in order to create negative intradiscal pressure within the spine. When the negative intradiscal pressure is created within the spine, it provides pain relief to the individual!
Every patient's spinal decompression protocol is different. This means that each protocol being created depends on an individual's diagnosis, area of pain, and signs/symptoms that they are experiencing. The chiropractor will be able to completely customize your treatment specially for your needs -they will be able to change the amount of stretch being applied, the stretch/relaxation duration and much more!Having this feature of customization allows the chiropractor to create a decompression treatment specially for your needs.
Decompression Therapy Benefits:
They are several benefits of spinal decompression therapy, such as;
Relieves pressure in nerves that are being compressed
Reduces excess pressure of spinal discs
Increases spinal flexibility and mobility
Completely customizable for your needs
And more!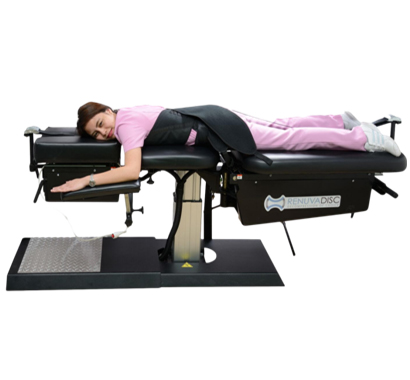 Conditions Treated:
Sciatica
Spinal Stenosis
Bulging or Herniated Disc
Degenerative Disc
Chronic Low Back Pain
Injured Spinal Nerve Roots
And more!
If you have any questions about decompression therapy, please feel free to contact our clinic and speak to Dr. Sodhi.
Start Feeling Better Today!
We want you to relax, enjoy and fully benefit from your care at Active Life Wellness Center. Contact us today to begin care!
CONTACT US »

Chiropractic Care Brampton ON | (905) 458-6677