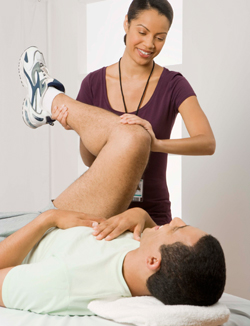 Physio Therapy at Active Life Wellness Center in Brampton
Your health is our focus
As a healthcare facility, our physiotherapists focus on identifying and maximizing the quality of life and movement potential within the areas of promotion, prevention, treatment/intervention,  and rehabilitation.
We take the time to customize a plan specific for you and your needs
Our licensed physiotherapists examine each patient and develop a plan using treatment techniques to promote the ability to move, reduce pain, restore function, and prevent disability.
Contact our Brampton office today to schedule an appointment!
Active Life Wellness Center | (905) 458-6677