Meet the Active Life Wellness Center Team
Brampton Practitioners
Dr. Ravin Sodhi (B.Sc., D.C.), Chiropractor
Clinic director and Founder of Active Life Wellness Center
Certified by the College of Chiropractors of Ontario, Canada.
Over 15 years of experience practicing in health and wellness.
Has treated over 10,000 patients in his career and has helped them achieve exceptional health and wellness with natural Chiropractic care.
Certified by National Board of Chiropractic Examiners of America.
Certified by the National Board of Chiropractic Examiners in Physiotherapy.
Specialized in auto accident rehabilitation, sports, and workplace injuries.
Exceptional knowledge of performing physical demands analysis assessments for auto insurance claims.
Experience conducting ergonomic/work site assessments.
Experience with in- home treatments, activities of daily living, and attendant care assessments.
Energetic, reliable and knowledgeable, Dr. Sodhi's calm demeanor will instantly put you at ease when in his care!
Sandeep Sraw, Physiotherapist
Certified and licensed in both Physiotherapy and Massage Therapy.
In a great standing with the College of Physiotherapy and College of Massage Therapy in Ontario.
Hands on treatment, evidence based practice and patient empowerment is her philosophy with over 5 years of experience in her field.
Takes pride in implementing all the latest manual therapies, joint mobilization techniques, modalities and exercise protocols.
Maintaining a healthy and active lifestyle, while practicing yoga is part of her daily mantra!
Sunil Bhatia, Registered Physiotherapist
Over 10 years of experience practicing Physiotherapy.
Great expertise in treating a wide range of musculoskeletal injuries.
Sunil takes a patient centered approach by spending time with his patients to get a better understanding of their concerns/needs in order to help them achieve their goals.
Treatment approach focuses on manual therapy, patient education, and therapeutic exercise.
In addition, has an extensive amount of knowledge with acupuncture treatment and treating vestibular/concussion disorders.
Exploring new places/travelling, meeting new people, and learning new techniques in the physiotherapy world is his passion!
Jasbir Singh, Registered Massage Therapist
Certified with a Masters Degree in Health Professions and Related Clinical Science.
Certified as a Registered Massage Therapist.
Has an extensive amount of knowledge for soft and deep tissue techniques.
Jasbir's hobbies include reading wellness books and practicing a healthy lifestyle!
Ranjit Lehal, Registered Massage Therapist
Over 8 years of working experience as an Registered Massage Therapist
Has demonstrated exceptional techniques for pain relief with muscle work.
Well versed in swedish massage, myofascial release, trigger point therapy, sports massage, prenatal massage, and remedial exercises.
Enjoys upgrading her skills and has taken courses such as neuromuscular integration and structural alignment.
Teaches and practices yoga in her personal time.
Sukhmani Basran, Physiotherapist Assistant
Certified with a Bachelor Degree in Physiotherapy and a licensed physiotherapist in India.
Over 2 years of experience working as a Physiotherapist Assistant.
Demonstrates extensive knowledge in exercise therapy and education.
Has extensive knowledge in the application of modalities.
Helps to teach clients to effectively cope with their limitations in movement, daily functioning and activity.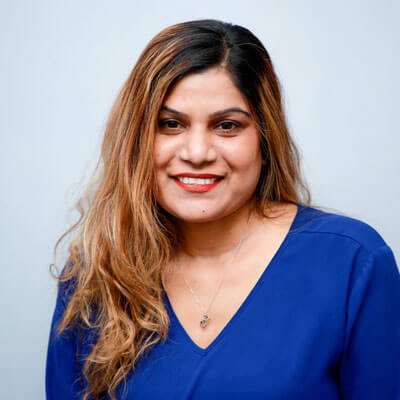 Sunita Khan, Office Manager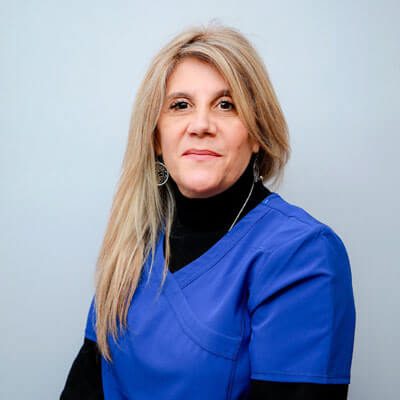 Linda Ricci, Accounts Receivable

Active Life Wellness Center Team | (905) 458-6677
<!–
Meet the Active Life Wellness Center Team
Brampton Practitioners
Dr. Ravin Sodhi, Chiropractor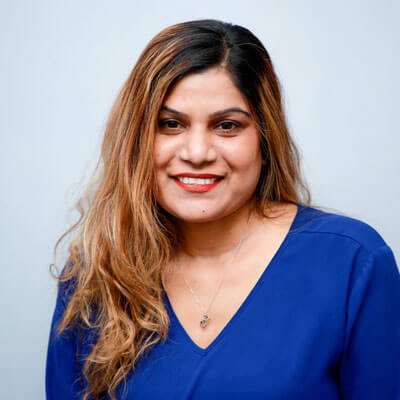 Sunita Khan, Office Manager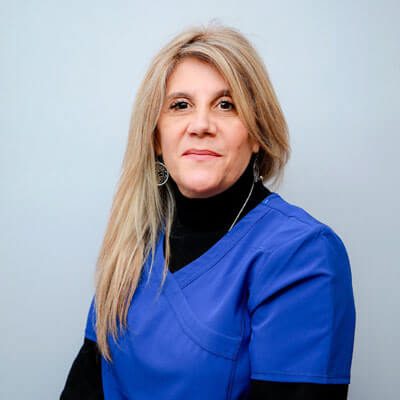 Linda Ricci, Accounts Receivable

Active Life Wellness Center Team | (905) 458-6677
–>